The great things our customers have to say about The Secret City Scavenger & Treasure Hunts

Liz
Amazing way to spend an afternoon, great trail and loved seeing new places & the views of…

4 cheeses and a cow
Really great fun! Really interesting historical places we never knew existed!

4 cheeses and a cow
Great way to explore London and learn some history along the way. Learnt so much even as …

Gaucho Girls
All Gone South was an eye opener to places I walk past all the time and miss! Some of the…

TEAM HUDDERS
Another enjoyable afternoon spent doing A Secret City quiz walk, this time The City. Good…

Team Clieless
Great day so fun Good complexity

Mums on the run
I won a voucher for a secret city treasure hunt and it was ideal for my friends and I, wh…

TSH in NYC
This was a fun way to explore the city. We covered a lot of ground and the clues were goo…

Musty Buns
Had a crackin evening exploring Manchester - would highly recommend. It definitely brough…

Village People
Brilliant! Saw London from a completely different perspective. Great fun! Looking forward…

Harry and Jess
We both loved the city trail, seeing areas of London we never knew existed. We cant wait …
WHAVY
Great time with my work team!I super clever way to spend some time together and at the sa…

Dublin
So much fun! A great way to see the city and with great pub recommendations as we go!

Team TA
Had a fab experience...

We're fabulous!
So, we thought we knew London fairly well, but the trail led us to places we never knew e…

Team LJ
What an excellent day we have had exploring the city area with Secret City. Very good clu…

Team SC
Amazing time on the City tour London. Saw so much and really made you look at the sites i…

Team CG
An adventurous day in the city of London , many hidden gems which one would never know of…

The Four Musgetbeers
Wonderful way to experience the city, seeing well known sights as well as some amazing le…

Team TF
We had a brilliant afternoon, discovering little known pockets of London, through clues w…
Learn about the secrets places on our Scavenger & Treasure Hunts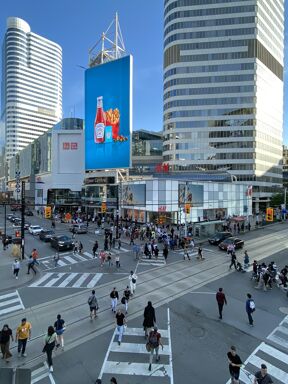 Toronto
Yonge Dundas Square
Contact us
Social
© 2022, The Secret City. All rights reserved.