The great things our customers have to say about The Secret City Treasure Hunts

Team JH
Such fun trying to work clues out and seeing so many places we didn't know existed

All Look Same Private Investigators Inc
Great idea. Enjoyable day out!

J + S
This was a great experience! We weren't the best with figuring out the clues, so it was g…

The Kellroys
We had an excellent day, very sad we killed off poor Sherlock we were ahead of ourselves …

#polidiotas
Very nice way to explore the city. Just the right amount of challenging too!

Stephenson's Rocket
Had a fabulous day doing the snicketways scavenger hunt. Saw places that I had never no…

Hoylake hackers
We wanted to visit London and not just visit the same routes so booked up for this. So ma…

BirthdayGirls
A fantastic way to spend the afternoon discovering the wonders that we don't see on a dai…

Randal's Gang
We've done other quests , this was the first one from the secret city. Flowed well, clues…

It's Coming Holmes
A fantastic walk through a beautiful area of London, discovering lots of hidden gems and …

Matt & Mum
We enjoyed our experience, as we always do. (I think this is our 4th) The only slight di…

J&G
Brilliant trail, cryptic messages and just good fun all round. Would recommended to those…

Chateau Hills
What a brilliant idea. "Dragged" the family around parts of Mayfair that I never knew exi…


Team JE
Fun and interactive way to discover York. We had one of our teenage sons with us and he r…

Sether
The quiz was well settled and led us to good unknown places around

Team AK
Had a great day in York with my daughter the clues are well planned and entertaining and …

Team Joe
We had a BRILLIANT time. Can't recommend these trails enough. Just so much fun.

Frenglish
A very enjoyable way of exploring a new city. Thought provoking clues with many sights to…

Gistal's Party
Great treasure hunt
Learn about the secrets places on our Treasure Hunts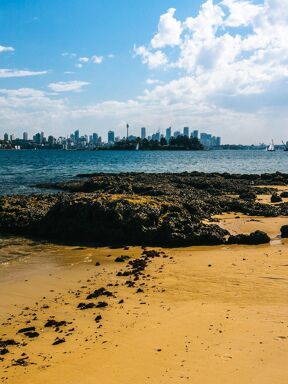 Sydney
Milk Beach
Contact us
Social
© 2022, The Secret City. All rights reserved.