The great things our customers have to say about The Secret City Treasure Hunts

Team Three
I arranged this for a team building experience and everyone had the best time! Great way …

Dave's dream team
We had such a great morning exploring York by following all the clues. We saw some beauti…

Guileless Gibsons
We had a great day following this trail. Very lucky with the weather, but as it's flexib…

Honeymooners
Lovely way to spend a afternoon wandering round London. Clues were clear and easy to foll…

Super spy's
14000 steps later and we finally solved it. Luckily one of us was from york as the one of…

Team TH
This was a great way to see parts of New York we never knew existed and had never seen be…

TheSunshineMonkey
I've lived inc entrap London now for 8 years and I have been to these areas so many times…

Hucy Loward Jemmy
Really fun, well constructed trail.

Matt & Mum
This was the 4th London trail we've completed and loved it as always. We'll be booking th…

Lockkeepers
We have been doing a lot of treasure/scavenger hunts in the US as a way of exploring citi…

The Umbrella Academy ☔️💧
Great way to see the city and explore some hidden gems (and get the teenagers involved!)

Lovecraftians
Loved this trail, highly reccomendes. takes you to some lovely sights to see.

The Morris Dancers
We loved the Kensington trail, some really gorgeous locations I'd never seen before and s…

Joe's Team
We had a BRILLIANT time. We played as three teams racing against each other and it was a …

Rob's Team
A brilliant session, turned out to be wonderfully easy to work the system through WhatsAp…

Perfect duo
A fun way to explore London. We really recommend this!

WESTHAMAREMASSIVE
Superb way of having a bit of extra fun whilst wandering around a city. The clues were di…

Lovecraftians
What a better way to see a city for the first time then do one of these trails. loved see…

Vigilantes
Great to become a detective with Sherlock & awesome for locals and tourists!

The Force
Puzzles were hard but in a GOOD way! Enjoyed the history facts along the way, the perfect…
Learn about the secrets places on our Treasure Hunts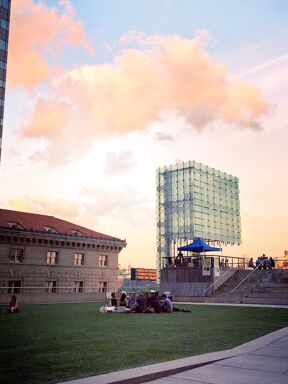 New York City
55 Water Street - The Elevated Acre
Contact us
Social
© 2022, The Secret City. All rights reserved.