Your Urban Adventure
Assemble your team of friends, family, colleagues, a date...
Once your tale starts you'll unravel cryptic clues to unlock the hidden path to a location within walking distance.
Search for sights on and off the beaten track, discover the hidden gems. Earn yourself a halfway break in a fantastic local pub or cafe
"Just like an outdoor escape room, but better, with pub stops!"
"A lot of fun - we've done a lot of these and this was up here as one of the best"
"Fabulous way to explore and discover our city. Would absolutely recommend this!"
"Absolutely brilliant fun and so informative away from the crowds."
How It Works
Each cryptic clue is a series of directions, followed by a question to be answered.
On your route you'll see sights that are mentioned within the clue so you'll know you're on the right path!
The last step of the clue will require you to search for an answer at the end of the directions.
Pick Your Trail
Choose your city and find the perfect trail for you
Securely Pay
Use Apple Pay, Google Pay, Paypal or Bank Card
Let's Go!
Enter your team details and off you go!
What You Say
The great things our great customers say about us.
It was really great thanks again!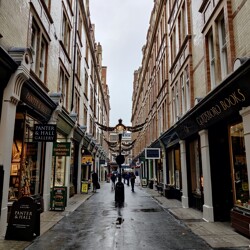 Great day out. Clues challenging but doable. Fun way to see the city sights!
Another fab quest completed this week. We've had a wonderful day in Greenwich and explored new parts of our favourite corner of London thanks to secret city! HAPPY NEW YEAR 🥳
Absolutely brilliant. We actually got to explore York (even places we'd never visited before) with our two 'don't like to walk' tweens who were completely engrossed the whole way through! Got completely confused on occasions but that just added to...
It was a fun day out that showed us a different side to Greenwich that we hadn't seen before! Lots of nice walks and paths less travelled mixed with sights and facts made it an informative and interactive experience.
Great fun, good story and clues. Saw lots of york I'd not seen before. Good being able to share link with others to follow the clues. Just wish I'd known the pub stops so I could have booked a table in advance as all were fullFantastic customer se...
This was a brilliant day out. Weve done quite a few of these quests before and this was one of the best! Very clever cryptic clues but not undoable … the hints were very useful and you walk past many photo opportunities and pub refuel stops! 10/10
There are some pretty and quirky alleys and buildings, and places in London that we would never have gone down if not for this trail. There are plaques and badges on buildings we wouldn't have known about Eg where Isaac newton once lived etc. didn...
This was a great and challenging trail. The beginning clues tested our brains but the following clues were fun to solve so we could enjoy the different places we visited and learn interesting facts along the way.
The trail was great fun and just the right amount of time. Lovely to see lots of Christmas lights displays in London - both ones on the busy streets that I had seen before and some off the beaten track which were the most exciting finds! Some area...
The Ginger One & Hanger On
Our 3rd scavenger hunt and as previously, did not dissapoint. Interesting points of interest with stories from history!Great way to explore the lesser known curiosities of Edinburghs old town.
A lovely way to experience Christmas in London! we really enjoyed the story of the route, what a fun day out! :)
It was really fun! Really liked the fun facts about each thing! really enjoyed it! As always!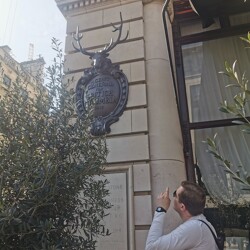 Our 2nd tour and just like the other London one we did, did not dissapoint!Fantastic for everyone who is interesting in learning more about London whilst also competing against the clock!!
Had a great time doing this trail! Had to have a second attempt as we tried it first time and had a few too many refreshment stops so only made half the trail 🤣. Finished it off today and although it officially took 21 days, we had a good laugh! Q...
Our Guarantee
Simply; If you don't have a great time on our trail, let us know why and we'll give you your money back in full.
Team Ideas
Friends
"Really enjoyable. Nice way to walk around York and see things we otherwise might have missed. The text message system for clues worked really well too"
Family
"My family and I loved this trail! The set up is really cool and the roads it took us on were new to me as a resident here...Overall it was a really great time! Thank you very much!"
Tourist
"Really fun! It's a great way to see London with different eyes. Cheers to alternative tourism! Can't wait for new trails in the city!"
Hen / Stag Do
"The perfect activity for the perfect day. A nice way to organise the day, great to have pub stops on the route too! :)"
Office Team Building
"We used the secret city tour as a team bonding exercise. It was a great way to get to know people you don't work with directly. We all met in the pub at the end of the tour for a well deserved pint! - would definitely recommend for an away day!"
Birthday
"I was bought a voucher by a friend and didn't really know what to expect. We had a brilliant time working our way through the clues in York. Think I'll buying them a voucher for their birthday too!"
Christmas Event
"A great way to get the team out of the office, our comeptitiveness came out as our teams raced around solving the clues. Fantastic idea to have pub stops to meet up with each other and have a drink."
Date
"Amazing experience, perfect for a date definitley something different that's worth trying. Will be trying another one in a different city!"