The great things our customers have to say about The Secret City Dublin Walking Tours

Team 2
We had a thoroughly brilliant afternoon doing the city scavenger hunt. It was an inspired…
Inspector Gordon Morse
My partner and I had a brilliant time completing Secret City Urban Adventure today. A per…

The Revill's
We really enjoyed the city hunt- got to discover loads of places in London we hadn't seen…

Do or Donut
Amazing time, loved how clues weren't too easy

Sandies
great scavenger hunt through the CBD, great tour!

Wanderers
great time exploring with friends!

Pitstops
Best scavenger hunt we've ever done, we'll b back for more

Jordans
Brilliant day out exploring DC, what an adventure!

Mad Hatter
It was amazing! And we didn't kill Sherlock the second time haha!

Davies
Great value for money and a really fun way to see parts of the city you maybe didn't know…

O'Newells
Twas lots of fun! Clever qtns… not too challenging at all but made for a fun walk around …

Team MB
Our first Secret City tour but it won't be our last. We absolutely loved the experience a…

RAR's Renegades
It was really good fun. Some of the clues were quite tricky. It created healthy competiti…

BS Academy
We did the The City tour for a company team build and we found parts of the square mile w…

Ivetur
It was the perfect present, had lots of fun exploring London and paying attention to fasc…

The Kisborans
Fantastic day out and really interesting way to explore a part of London we have been to …

Star Bakers
We completed "The City" not necessarily in the best time, but really enjoyed discovering …

Hally's
Absolutely brilliant trail! I saw parts of London I never had before and I loved how it m…

Dad's Detectives
A fantastic way to get some exercise if you are a couch potato like me and at the same ti…

Lost in Bath
What a great way to see the city! I thought I knew Bath but there were lots of new treasu…
Rediscover the city you thought you knew
There's no better way to explore the historic heart of Dublin than with a Secret City treasure hunt walking tour - at your own pace, with your own group and while experiencing a head-scratching adventure!
We believe that a good tour isn't just about the destination: It's about the journey too!
Discover new paths, stumble on hidden gems, and see the city's best-known sites as you riddle your way through its best-kept secrets.
A great day out for both visitors and residents, re-discover the city you thought you knew and find new treasure around every corner.
Take optional breaks in pubs and cafes along the way to recharge and catch-up on the experience so far.
Learn about the secrets places on our Dublin Walking Tours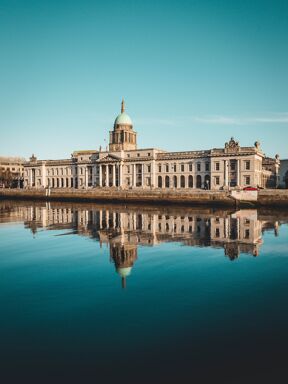 Dublin
Dublin Docklands
Contact us
Social
© 2022, The Secret City. All rights reserved.