What You Say
The great things our great customers say about us.
It was really great thanks again!
The Ginger One & Hanger On
Our 3rd scavenger hunt and as previously, did not dissapoint. Interesting points of interest with stories from history!Great way to explore the lesser known curiosities of Edinburghs old town.
Loved it. Made a few mistakes but loved seeing g so much of the city.
This was our first ever hunt and we thoroughly enjoyed it. Got lost a few times & it certainly isn't for anyone with bad knees but what a great way to see parts of Edinburgh we probably wouldn't have seen otherwise. We took in a few lovely bars ...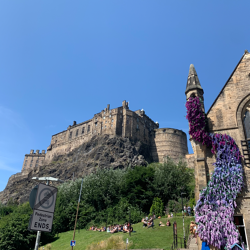 We had good fun doing this learnt a lot of new facts on the way. Took us 2 1/2 hours good way to discover new things about Edinburgh.
Great afternoon doing this during lockdown we walked for miles and even though are Edinburghers we still learned things we didn't know. I would have given 5 stars but for the fact we got central library as a penalty even though we posted it with a...
Kelly and Nicky dream team
Absolutely brilliant cleverly thought out and took as to some of the most beautiful parts of edinburgh. D definitely recommend for tourists or edinburgh locals like us.